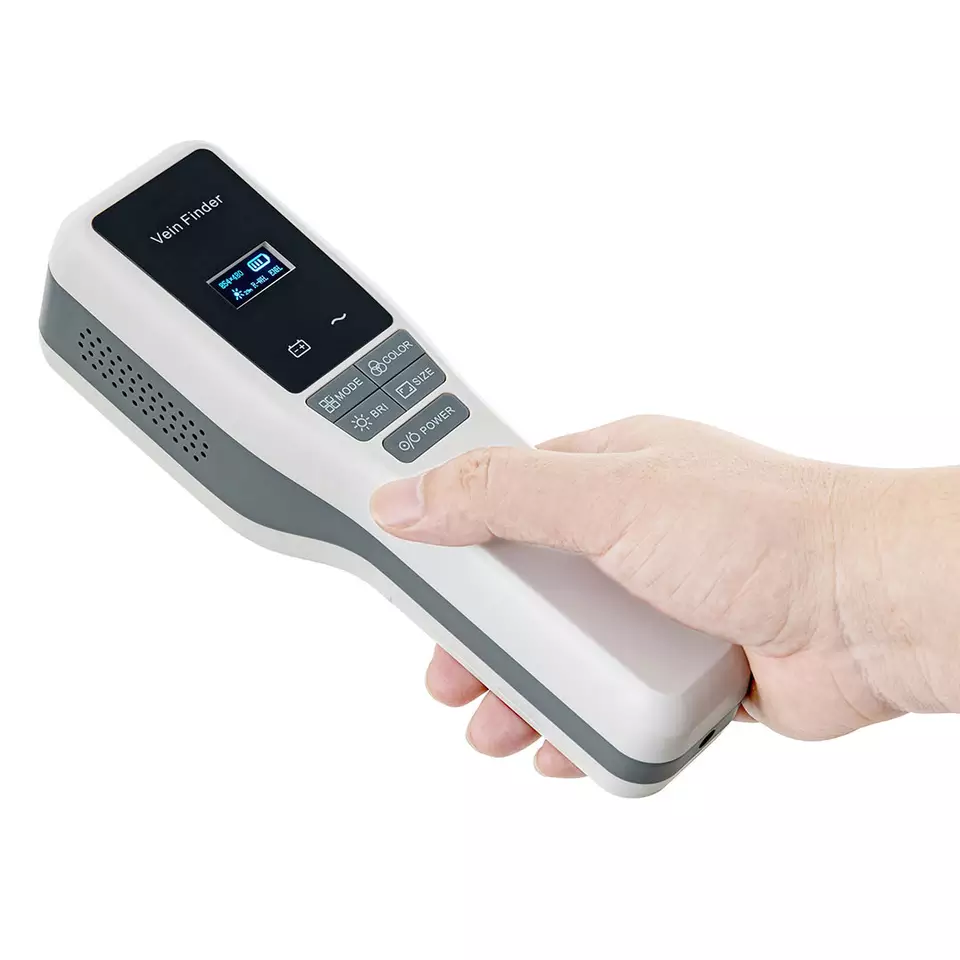 Product Introduction
-Vein Finder VF1 is a portable vein finding device. It can project the blood vessels image on skin surface accurately and timely.
-The ergonomic design makes it very comfortable to hold. And the optional desktop stand and mobile trolley are available for multiple application situations.
-Help doctors and nurses easily find veins of various patients, such as obesity, hairy or dark skin people, etc. It highly increases the success rate of puncture thus reduces the cost and pain.
-This device also can be used to examine patients with varicose veins, and avoid closed or bifurcated veins.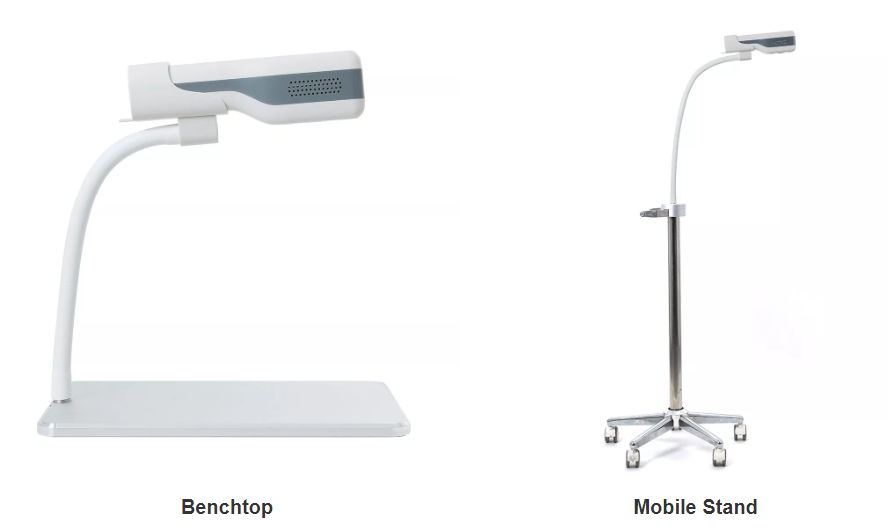 The vein finder mainly takes the advantage of the blood hemoglobin absorption for near-infrared light stronger than other tissues, it makes the superficial blood vessels visualized through the vein visualization technology; it is helpful to find, evaluate and position the superficial blood vessels, etc.; it can effectively improve patient's satisfaction, reduce nurses psychological pressure, reduce work intensity, and protect the doctors and patients from venipuncture issues. It is widely used in Emergency, Outpatient, Pediatrics, Geriatrics, ICU, Dermatology, Hemodialysis Centers, and Cosmetology departments.
High-precision cameras and high-precision projectors with advanced vascular algorithms to ensure high resolution qualified images.
Black white, green, green background, red, purple, purple background, optional for different skin group.
Multiple Sizes and Bright-ness Display:
Large, medium, small, and very small images optional and four level brightness optional.
Normal, enhanced and depth, depth mode with three puncture position prompts: deep, medium, and shallow