DP-6700
Portable B/W Ultrasound Scanner
Ultrasound Scanner With PC Platform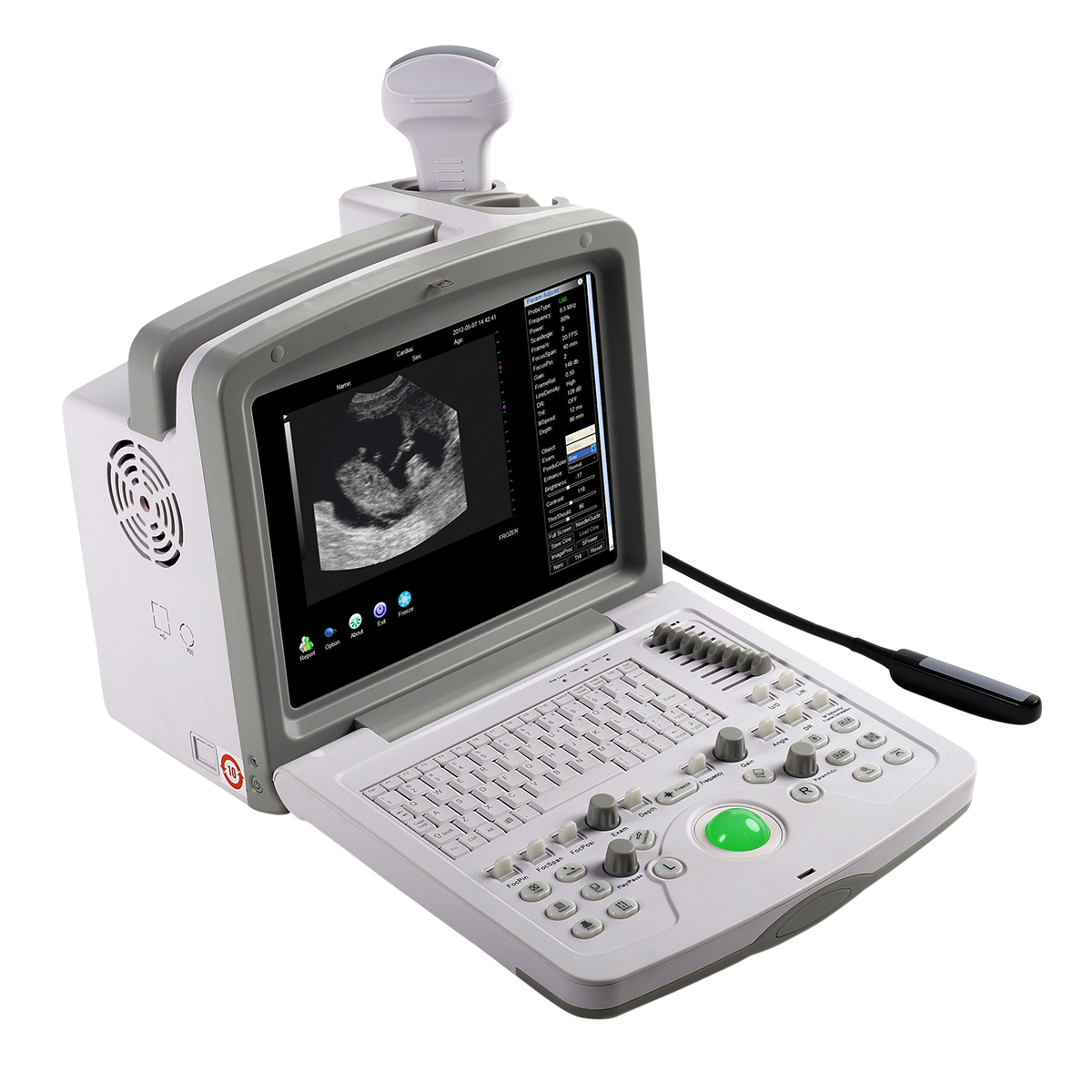 For clinical ultrasonography of abdomen, obstetrics, gynecology, organelle, small organ, superficial organs, urology, cavity, cardiology and cardiovascular.

Main Unit Parameters

Platform

PC Control Platform based on WINDOWS system

Scanning Model

Electronic Linear Array, Electronic Micro-convex Array, Electronic Convex Array

Image Storage

BMP, JPG, DCM, and tif are available; built-in hard disk≥160G

Display Depth

250mm

Image Processing

Edge enhancement, tissue harmonic, scanning line density, Gamma Correction,
Histogram

Zoom

≥5 times (real-time or freeze)

Pseudo-color

≥ 10 types

Image Enhancement

≥7 types

Focus Adjustment

Focus Number ≥4; Focus span and focus position are adjustable

Patient Records Management System

Add, Search, Revise and Report functions are available

External Ports

Video port, RS-232 Port, USB Port, DICOM3.0 Port, PS/2 Port and XGA Port
Features
Adopting Multiple technologies such as digital scan converter (DSC), digital beam
forming (DBF) , real time dynamic aperture (RDA), dynamic receive apodization (DRA), dynamic receive focusing (DRF), dynamic frequency scan (DFS) and so on
Image optimization and enhancement, smoothing, frame correlation processing,
pseudo-color ,Gamma Correction, Real-time Zoom/Zoom to area
Automatically report generating accords to image collection, diagnostic description and
measurement projects.
Diversified and Complete image text medical records management function; Typical &
upgradable medical records import/export function; these two functions can satisfy needs of extended clinic applications.