PN-2
Pocket Nebulizer Handheld Mouthpiece Mask For Kids Adult Portable Nebulizer Medical Nebulizer Machine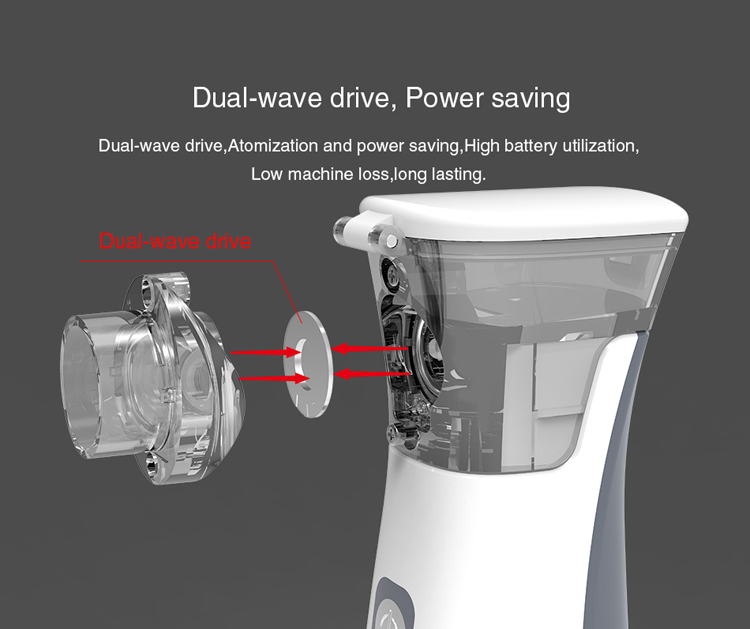 Intended use:
The piezoelectric atomizer is matched with drugs for the medical department and families to inhale and to
humidify the human body.
◆ Be sure to read the original manufacturer's manual and use it according to the instructions before use.
◆ Please keep this instruction manual in a safe place so that it can be used as a reference in the future.
◆ This product is for personal use. Do not use the same atomizer for more than one person.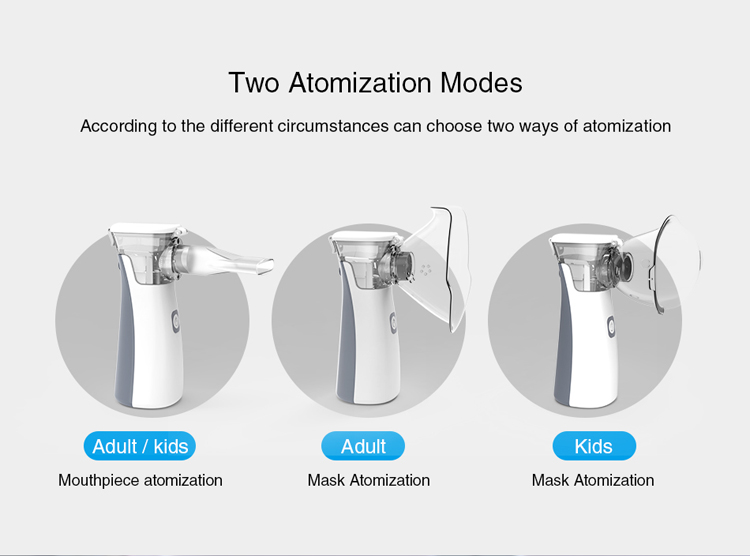 Work Principle
This product is mainly composed of piezoelectric components. The piezoelectric components convert
electrical energy into mechanical energy and generate low ultrasonic vibration. The shock wave squeezes
the liquid in the medication cup so that the liquid passes through the orifice of the orifice sheet to bring the
liquid mist from the orifice piece to the nozzle or mask (please purchase the product and the manufacturer's
products yourselves) for the inhaler.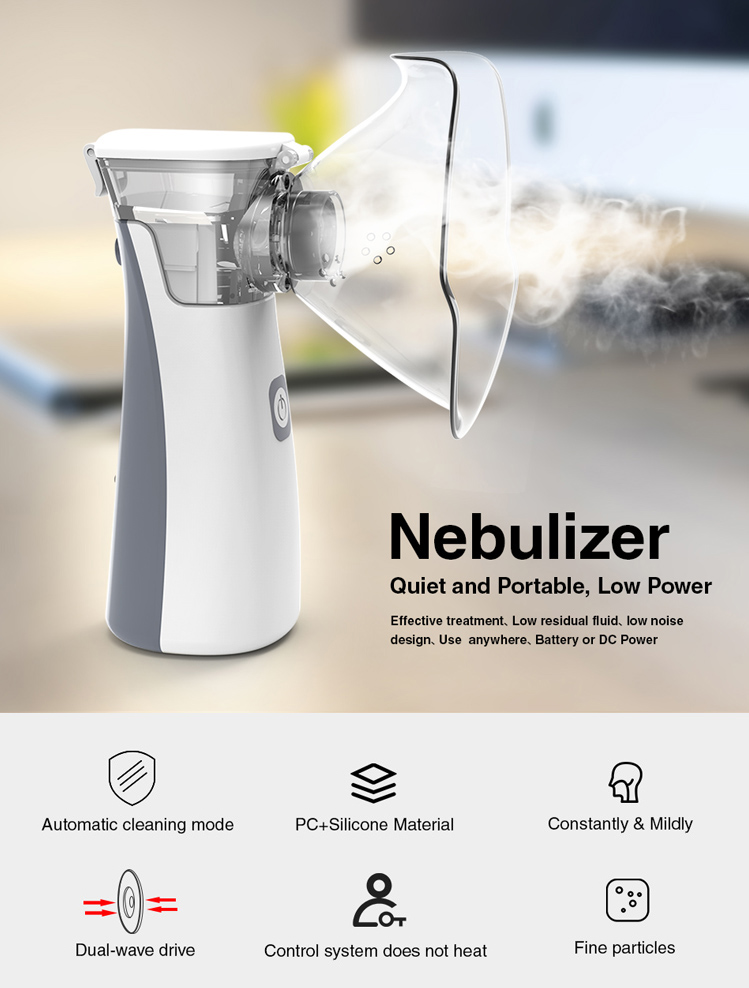 overviews
Product Name: mesh nebulizer
Model Number: PN2
Power Source: Electric
Warranty:1 Year Application: For Home Use
Power Supply Mode: Removable Battery
Material: Plastic
Shelf Life:1years
Instrument classification: Class II
Color: White Weight:110g Function: Treatment
Feature: Portable, Low noise Power supply:2 x AA batteries or DC power
Sound level:≤60dB(A)
Applicable People: Kids,Adult, The elders, Patient
Atomization Mode: Mouth piece or Mask Size:50 x 48 x 130 mm
Packaging & Delivery
Packaging Details
1 x Nebulizer machine 1 x Mask for Adult
1 x Mask for Kids 1 x Mouthpiece
1 x Storage bag 1 x Warranty card
1 x English Manual 1 x Lanyard
1 x DC cable 1 x Package box


Introduction
The product is mainly composed of piezoelectric components. The piezoelectric components convert
electrical energy into mechanical energy and generate low ultrasonic vibration. The shock wave squeezes
the liquid in the medication cup so that the liquid passes through the orifice of the orifice sheet to bring the
liquid mist from the orifice piece to the nozzle or mask (please purchase the product and the manufacturer's
products yourselves) for the inhaler

HOW TO USE
1. Plug power supply insert batteries
2. Inject liquid to the medicine container (Note: Only special atomized potions can be loaded)
3. Assemble medicine container
4. Mount face or mouthpiece
5. Start atomizing