PM4 is a handheld
vital signs monitor
, small size, easy to move, flexible parameters combination, cheap price, to meet the needs of customization.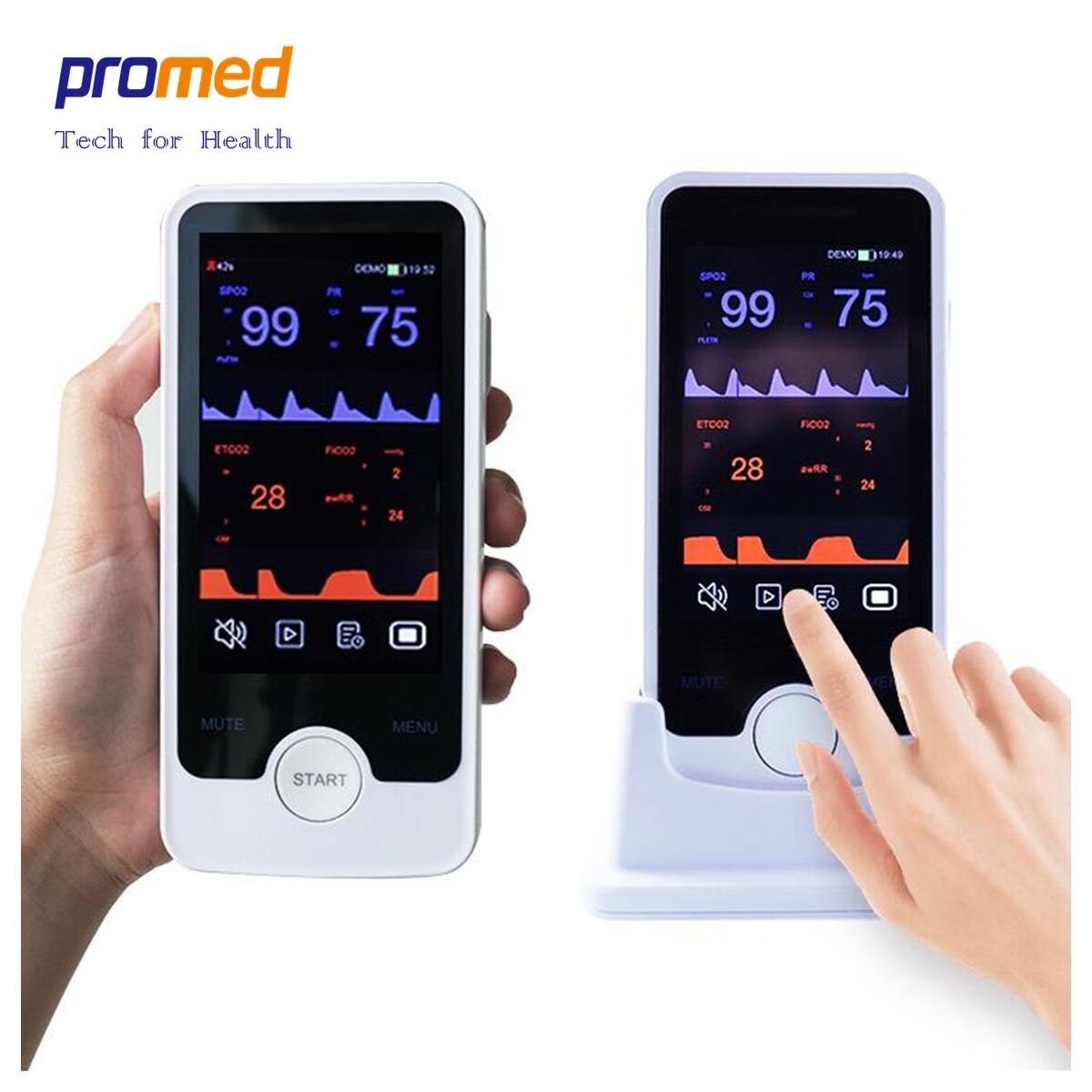 Product performance:
Diversified functional combinations:
PM4 Version A: SpO2,
PM4 Version B: SpO2 + CO2,
PM4 Version C: SpO2 + blood pressure.
3 different functional combinations can be better adapted to different customer needs;
2. Adopt 4-inch TP fit touch screen, touch more sensitive, full viewing angle display effect is better;
3. Dustproof and waterproof grade: IP22;
4. Dual-contact and Type-C two charging methods can be switched at will, storage and charging two-in-one;
5. Built-in 2000mAh polymer lithium battery, on single blood oxygen state, can detect more than 5h;
6. Battery and power supply line to power, convenient to apply to different environmental conditions;
7. With sound and light alarm, it is convenient for medical staff to observe the patient's status in real time;
8. Touch plus physical button combination (machine side switch button, one key pressure measurement button);
9. Bare metal size: 155.5*73.5*29 easy to hold and transfer;
10. Gravity sensing system, vertical screen and horizontal screen two kinds of display and storage methods, better applied in different fields.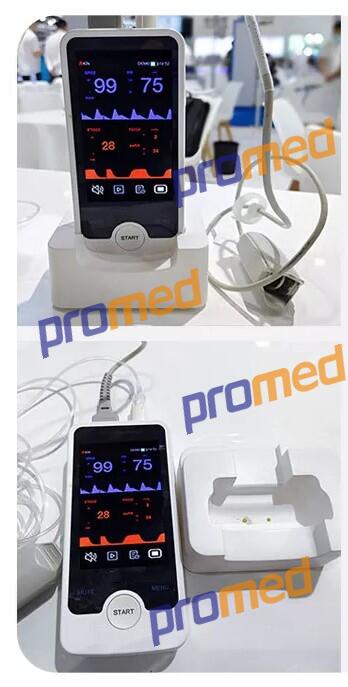 Scope of application:
PM4 handheld vital signs monitor is suitable for patient transport, rounds, outpatient clinics, operating room and other places, suitable for neonatal, pediatric, adults, the elderly and other groups of people.